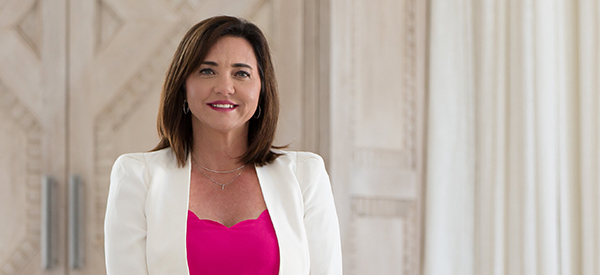 Role : Co-Owner/Co-Founder
Chantell Cooley is senior vice president of Columbia Southern Education Group (CSEG), the parent company of Columbia Southern University (CSU). She is a co-founder of CSU and serves as the chief executive officer of Mayes Education, Inc..
Since 1989, Cooley has been at the forefront of online education, leveraging her interpersonal communication and relationship-building skills to encourage adult learners to fulfill their goals through higher education. At CSU, Cooley developed comprehensive staff training programs to strengthen leadership skills and instill exceptional customer service within the organization, which are areas that have been critical to CSU's unique culture and linked directly to its success and growth. To further help individuals develop and grow, Cooley wrote three courses titled Foundations for Success, Servant Leadership and Building Your Team. These courses are offered through the department of Continuing Education at CSU.
Fueled by the work ethic and Christian ideals of her father and CSU founder, Dr. Robert Mayes Sr., Cooley led initiatives throughout many departments including admissions, outreach, human resources, marketing and partnerships. She enacted CSU's Learning Partner program, where she successfully built lasting relationships with Fortune 500 companies, organizations, associations and local, county and state agencies that provide their employees with educational benefits.
Cooley's faith, ethics and passion are reflected in the work she does to help others find their purpose and achieve their full potential. In 2017, she started Chantell Cooley Ministries to inspire others and to share her belief in Christ's message of hope and healing. Cooley is an accomplished author and has written several books including "Beyond the Basics: Becoming a Confident Leader", "Winning the Game of Life," an inspirational book which chronicles her family's struggles and her journey into success and "Stand on the Word," which emphasizes the power of the scriptures and the importance of daily confessions of the word of God. Cooley is an international speaker and ordained minister with credentials through Christian International Apostolic Network under Bishop Bill Hamon.