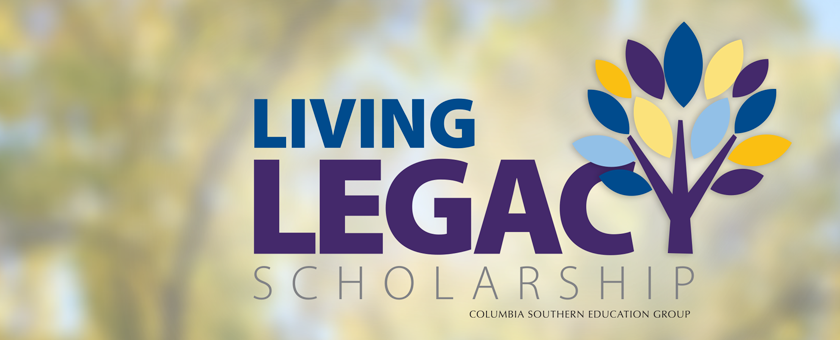 CSEG and IMCOM to Present Scholarship
Family Member of Fallen Solider to Receive Scholarship at Rolling Thunder Rally
Columbia Southern Education Group (CSEG) and the U.S. Army Installation Management Command Survivor Outreach Services will present a Living Legacy Scholarship during a special ceremony at 9:30 a.m. May 24, 2015 at the Rolling Thunder "Ride for Freedom" motorcycle rally in Washington, D.C.
The ceremony, which will be in the Pentagon parking lot, will feature CSEG Senior Vice President Chantell Cooley and Asst. Chief of Staff for Installation Management Command Lt. Gen. David Halverson presenting a scholarship to a surviving family member of fallen hero, Army Sgt. 1st Class David Todd of Louisiana.
"We are thrilled to offer this educational award to a family member of a fallen member of the military so that person can move forward as a survivor of such a great loss," explained Cooley. "Our hearts go out to the Todd family and all who will be honoring a fallen loved one this Memorial Day."
CSEG decided to offer the scholarship after a great relationship was established with IMCOM Survivor Outreach Services last year at an Army event. CSEG leadership decided to assist surviving family members by developing a scholarship to honor their fallen loved ones.
"We are extremely grateful whenever survivors of our fallen heroes receive an opportunity through higher education to move forward, build resilience and gain self-confidence," said Donna Engeman, survivor advocate/program manager with Survivor Outreach Services.
"We are so appreciative of Columbia Southern Education Group for creating this Living Legacy Scholarship that honors the service and sacrifice of fallen service members."
Engeman added that the Rolling Thunder event is the ideal backdrop for this scholarship presentation.
"I cannot think of a more patriotic, hard charging, throttle-twisting, wonderful group of Americans who understand the true meaning of service and sacrifice than the thousands who take time out of their lives to support this uniquely American event."
Rolling Thunder is non-profit organization with more than 90 chartered chapters that honors fallen, prisoners of war and missing in action and assists veterans and active-duty military men and women.
CSEG provides education and training solutions through Columbia Southern University to help corporations meet their workforce needs. For more information, visit www.columbiasouthern.edu.