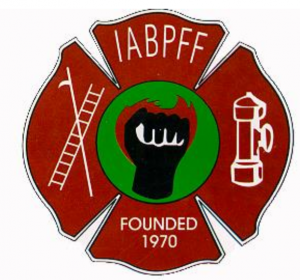 Columbia Southern Education Group (CSEG) is proud to partner with the International Association of Black Professional Fire Fighters (IABPFF) to present the Chief Joseph L. Jones Scholarship Award to a deserving member of the IABPFF.
Scholarship Details
The scholarship will cover up to $25,200 for one online degree program. The scholarship will be applied directly to the recipient's tuition for up to 60 semester hours or 36 consecutive months in the selected online degree program, whichever comes first. This scholarship covers tuition. Textbooks and fees will be the responsibility of the scholarship recipient. 
Scholarship application period opens April 1, 2022 and will close on July 1, 2022.
Eligibility:
Applicants must be an employee/member of IABPFF, no less than 2 years
Have a high school transcript or equivalent (GED)
Be available to begin coursework within 90 days of the date of the award
Capable of maintaining a 2.0 undergraduate GPA or 3.0 graduate GPA
Able to maintain continuous enrollment in his or her degree program
Current CSU students must meet all of these requirements to be considered
Scholarship Recipient will be determined by IABPFF Awards Committee
For more information or to apply for this scholarship, visit the International Association of Black Professional Fire Fighters website.
---
About Chief Joseph L. Jones
Joseph Lee Jones was the third of eight children born on February 19, 1953. He was educated in the St. Louis Public School system where he graduated from Vashon High School. In 1971 Joseph enlisted in the United States Army where he served 3 – years and was honorably discharged in 1974. On August 18, 1975, Joseph was hired by the St. Louis Fire Department. He was promoted to captain on July 22, 1984 and became a battalion chief on June 26, 2000. After thirty-five years Joseph retired from the St. Louis Fire Department. Even though Joseph retired from the department he continued his work with the black firefighter's organization. Throughout his career he was a part of the Firefighters Institute for Racial Equality (F.I.R.E.). Upon his promotion to battalion chief he became a part of the St. Louis Black Chiefs organization an extension of F.I.R.E. at the chief level. In giving back for over 20 years to the Black firefighters' organization, Joseph was the leader with all of our recruitment training programs. He taught potential recruits on the preparation of the entry level test, the physical ability test, and the interview processes that they would encounter.  Joseph trained and prepared IABPFF members on the assessment center process, sat on numerous assessments for promotions throughout the United States to ensure fair and equitable treatment of all members being assessed for promotions. To say that Big Joe never forgot where he came from is an understatement because he exhibited it within his family, with the F.I.R.E. organization, the South Central Region and the International Association of Black Professional Fire Fighters (IABPFF). Joseph Lee "BIG JOE" Jones departed this life on March 17, 2013 and he would be humbled to know that we are honoring him with this scholarship in his name.